View Owncloud Directory¶
Once the Owncloud settings have been entered and verified in the user preferences, click on the 'Action' pulldown of the appropriate form, and select "List Owncloud Dir...".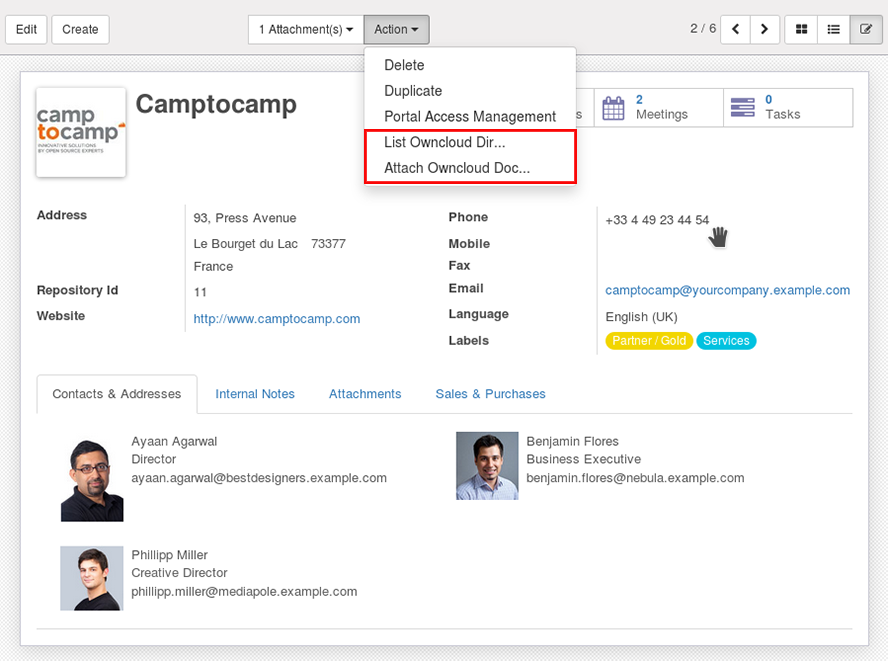 This will create a share link URL for the owncloud directory and display its content.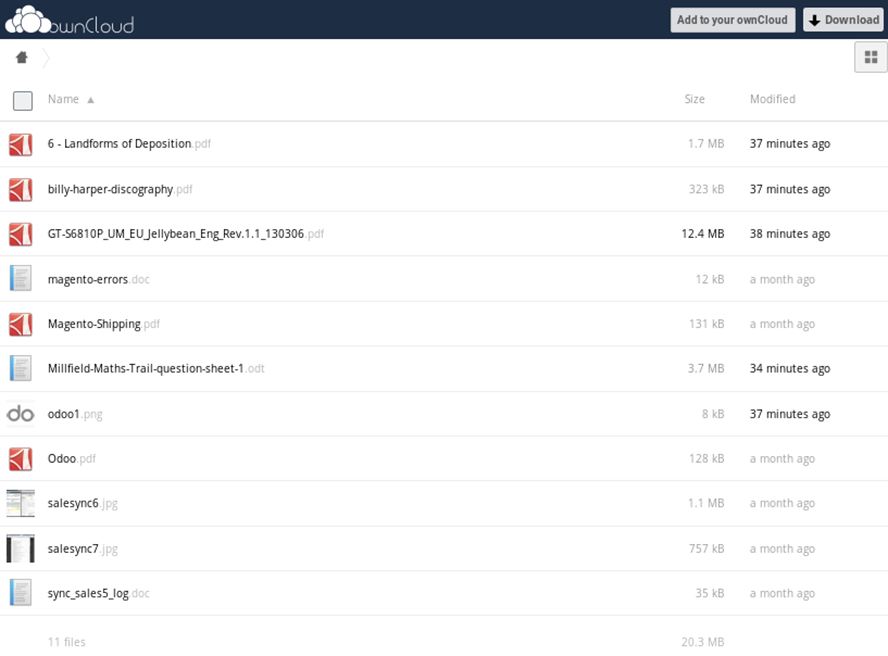 You may drill down to any related sub-directories from the share link URL.
You may You may also send the link to another person via e-mail etc.