Attach Document¶
Once the Owncloud settings have been entered and verified in the user preferences, click the 'Action' pulldown on the appropriate form, and select "Attach Owncloud Doc..." to attach a document. This will show a list of available documents.

Click on the required document to display a form with the document details and a button which will allow you to attach a document to the current Odoo form.

The document will be attached in the Attachments pulldown of the current form.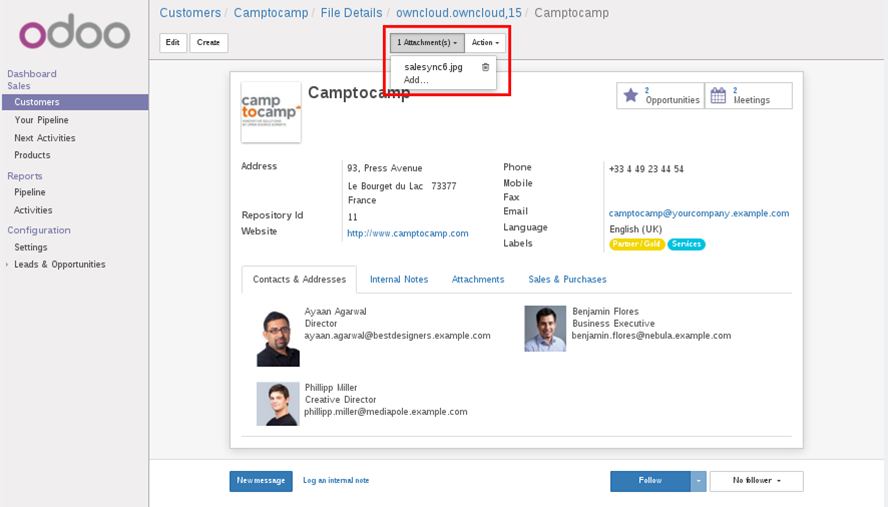 To de-attach a document, hover the mouse on the right hand corner of the relevant document in the Attachments pulldown and click the wastebin that appears